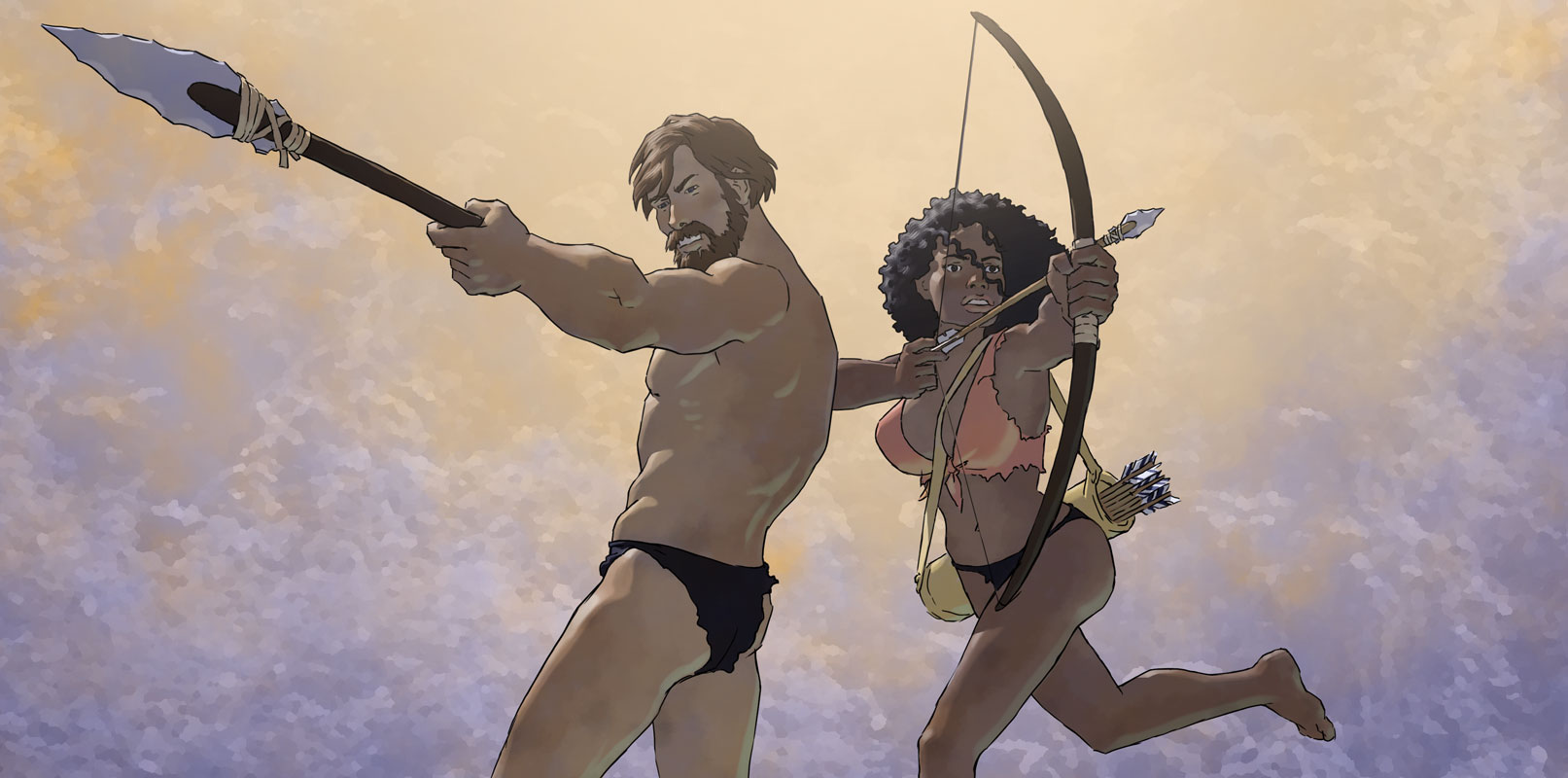 Posted on September 7, 2015 by Doug Lefler | Category(s):
News
With the tranquility of the Cliff Village far behind them, Emery and Pru encounter mystery and danger in the jungles of the Hollow World.
I just finished this chapter over the Labor Day weekend. Recently someone informed me that there are people who don't work on holidays. Can this be true?
The Heart of the Hollow World #14 "Path" is now available on the Scrollon app for iOS. You can also read more of this story at scrollon.com!