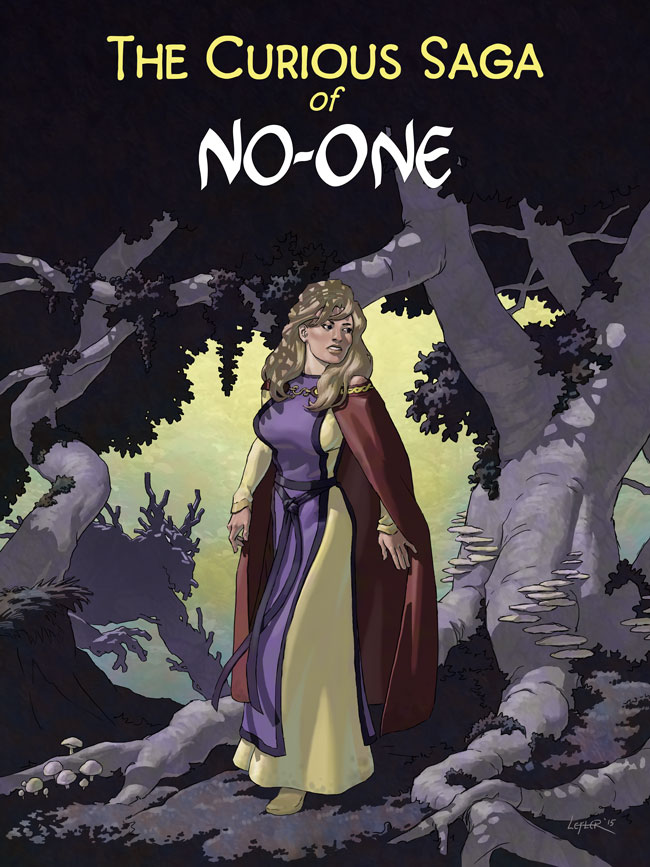 Posted on March 2, 2015 by Doug Lefler | Category(s):
News
Nimmah
The Curious Saga of No-One was the first story I did in the Scrollon format. I haven't created new art for it in a while. This promotional image was one of the constructive distractions I use to avoid other work.
Now it's back to the Hollow World.
The complete episodic version of No-One is currently available to read for FREE on scrollon.com.