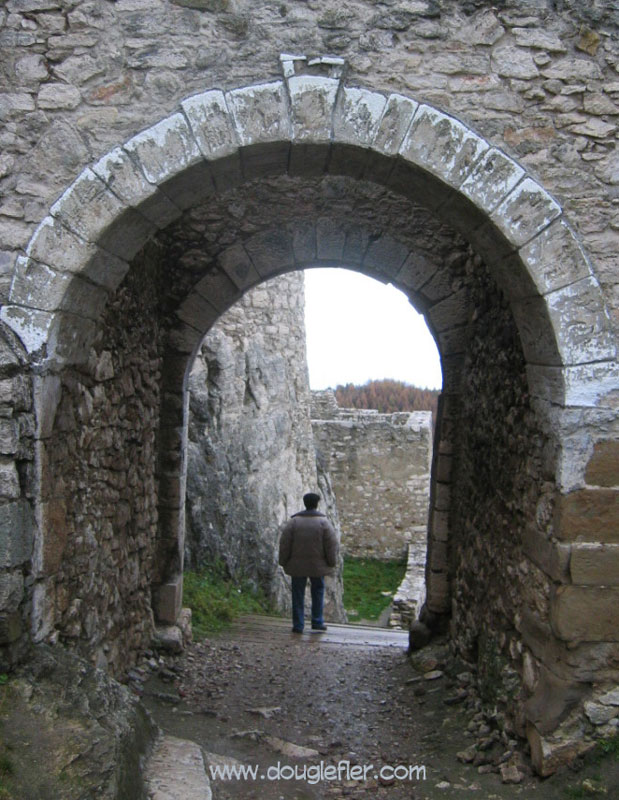 Posted on October 7, 2013 by Doug Lefler | Category(s):
News
Much of Army of Darkness was filmed on exterior set constructed in Acton, California. It was uncomfortably hot during the day and uncomfortably cold at night. Tippi Hedren's Shambala Preserve was across the road and we could hear lions roaring when the sun went down. When it came time to leave most of the cast and crew were happy to say goodbye to the location, but I was sad. I thought: "When will I ever get a chance to film something in a castle again?" I had no way of knowing that castles, real or constructed, would be where I'd spend most of my directing career.
If I remember correctly, the picture above was taken by actor Harry Van Gorkum, who has been in two of my films.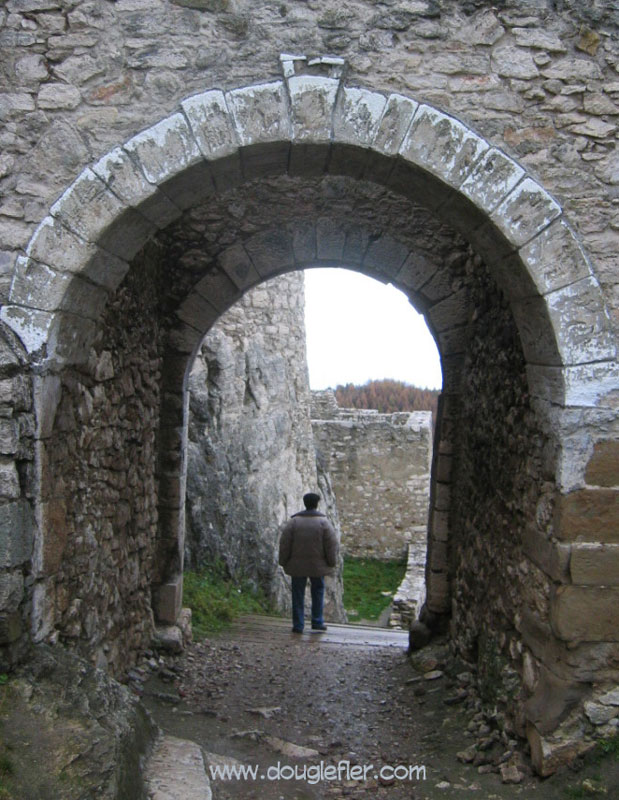 Next week I'll post some castles I've drawn that are featured in this weeks' release of "The Curious Saga of No-One" pt 3, now available on the Scrollon App for the iPhone and the iPad.