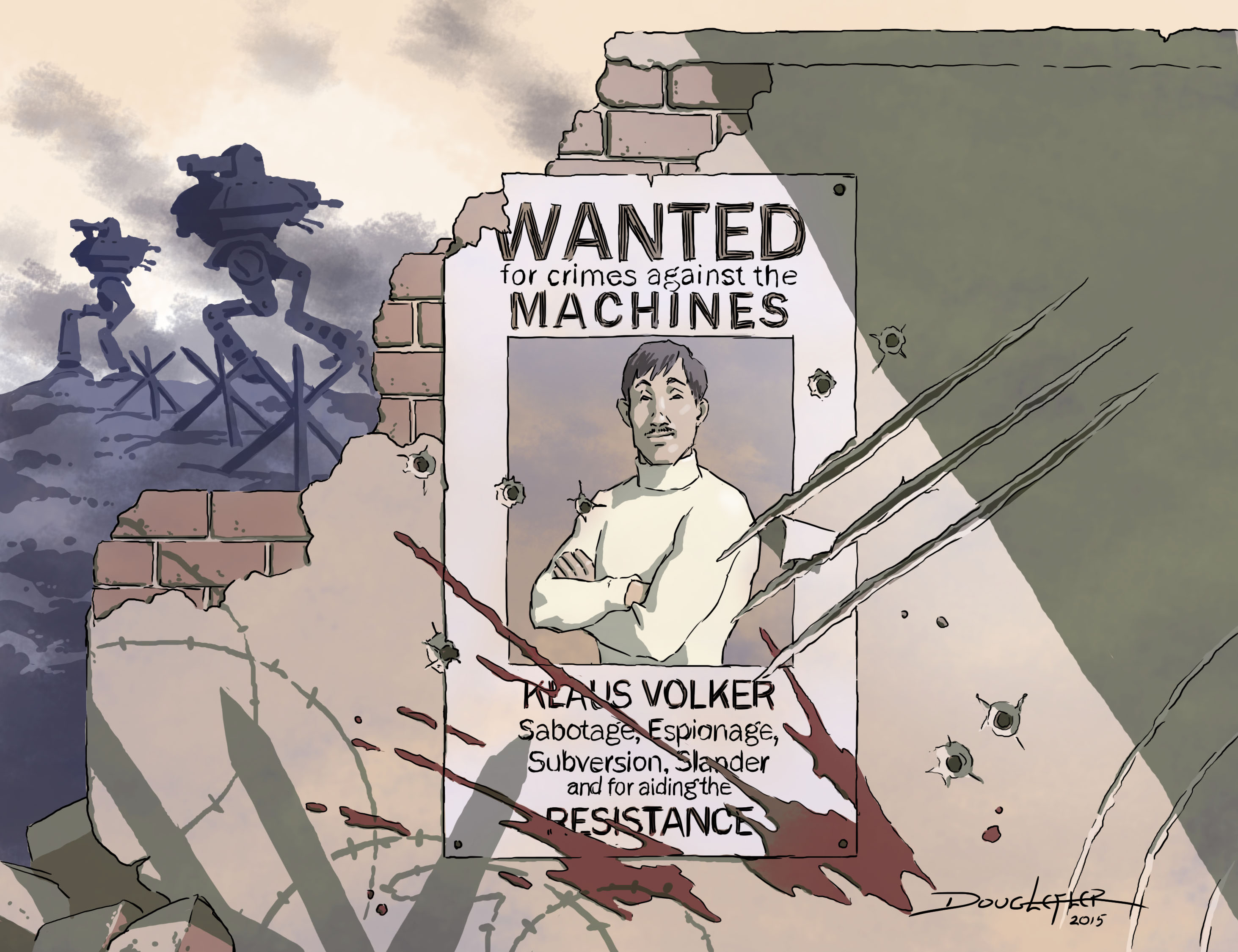 Posted on March 11, 2015 by Doug Lefler | Category(s):
News
It is 1943. The iron feet of military walkers trample the French countryside. Only a few are brave enough to defy them. But can anyone resist the machines?
"Resistance" is now available on scrollon.com and on the Scrollon App!