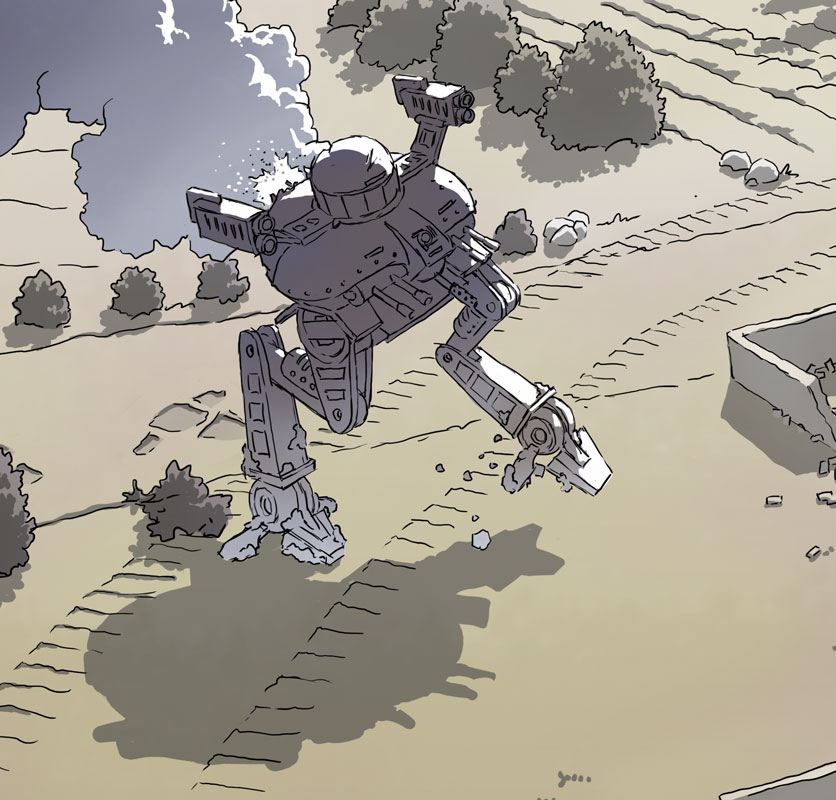 Posted on June 22, 2015 by Doug Lefler | Category(s):
News
Technically this is a Class 7 Military Walker (from Resistance) and not a robot, but I'm still going to throw it into the mix. Warning: these things are hard to stop, unless you're a clever saboteur.
Don't forget to read Mark Moretti's RobotWorld at scrollon.com and on the Scrollon app!