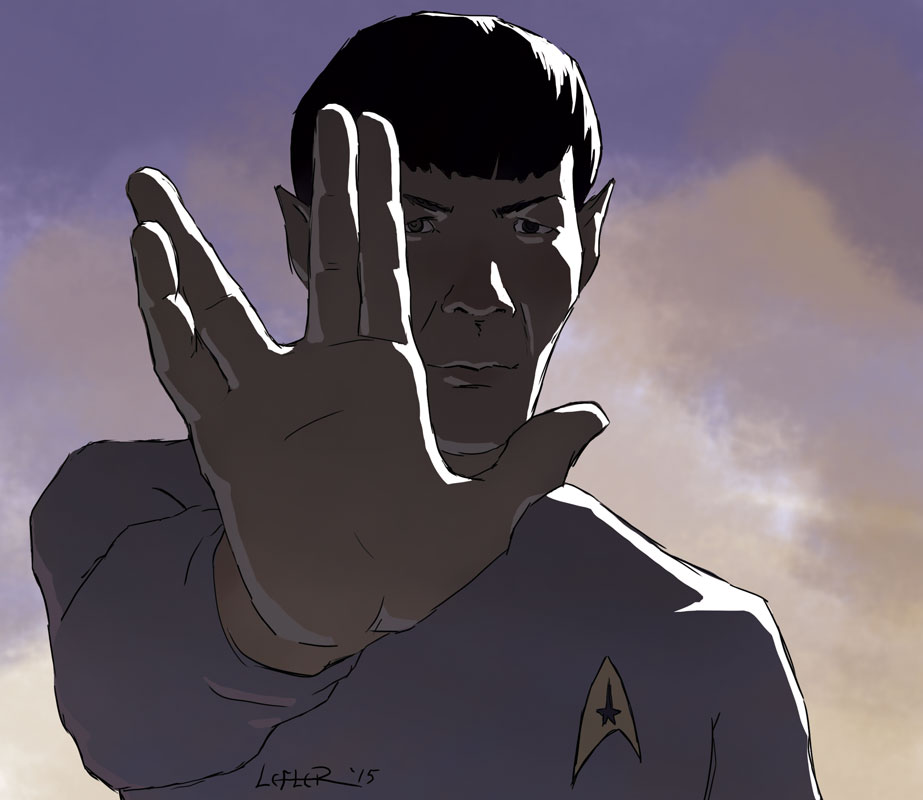 Posted on March 4, 2015 by Doug Lefler | Category(s):
News
When Star Trek premiered in the Fall of 1966, I was too young to stay up past 9pm. But if I slipped out of bed and positioned myself discretely at the top of the stairs I had an oblique angle on our color TV set. I couldn't see much of the action (without leaning dangerously over the railing), but I could hear the dialogue clearly enough. This became by Friday night ritual. If my parents were aware of my subterfuge, they turned a blind eye.
Now it's hard for me to remember a time when Mr. Spock wasn't part of my consciousness. RIP Leonard Nimoy (March 26, 1931 – February 27, 2015).