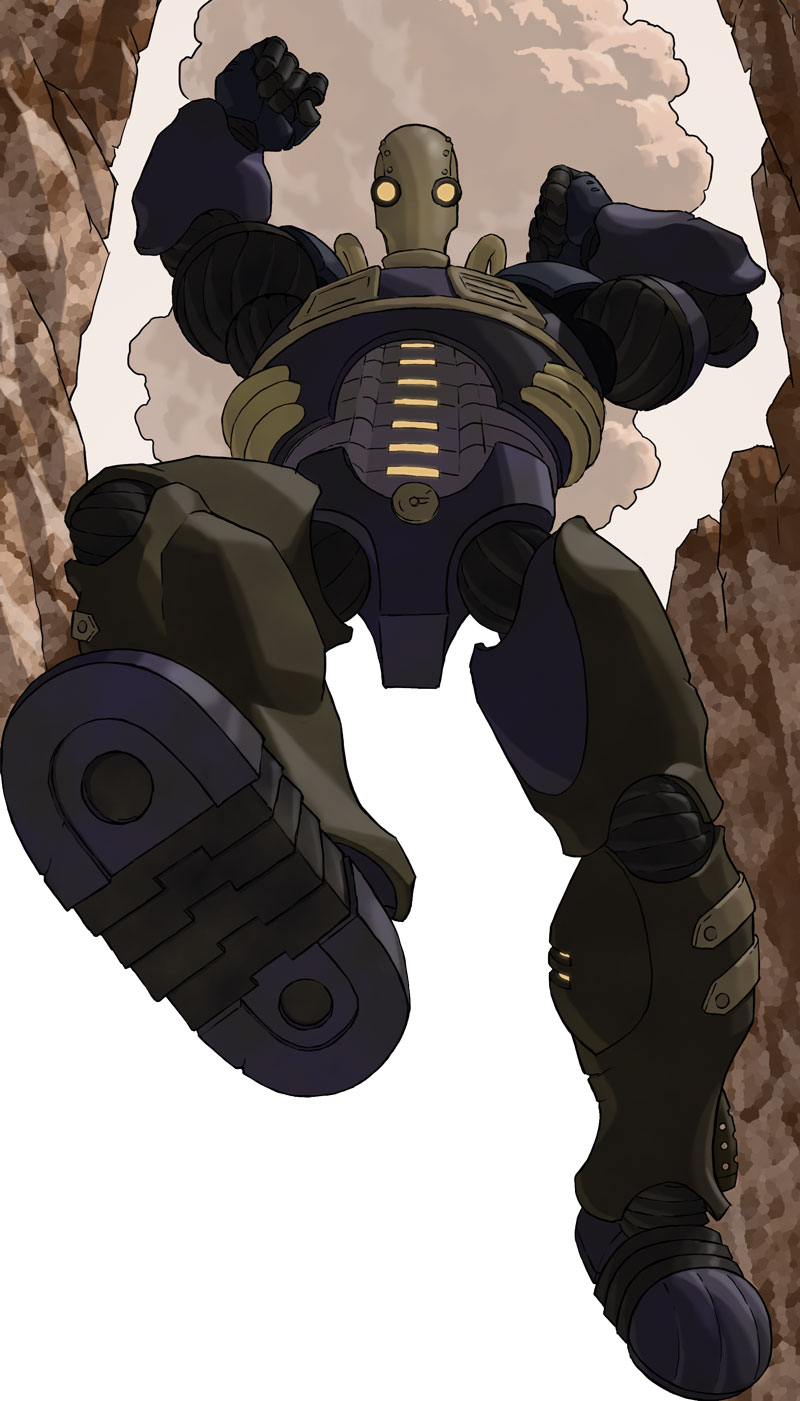 Posted on June 1, 2015 by Doug Lefler | Category(s):
News
Gearlock
This month to honor the release of "Trove", Mark Moretti's second chapter of RobotWorld I'm posting various robots that have found their way into my stories. Today's is from Autumn & Gealock.
You can read RobotWorld at scrollon.com and on the Scrollon app!