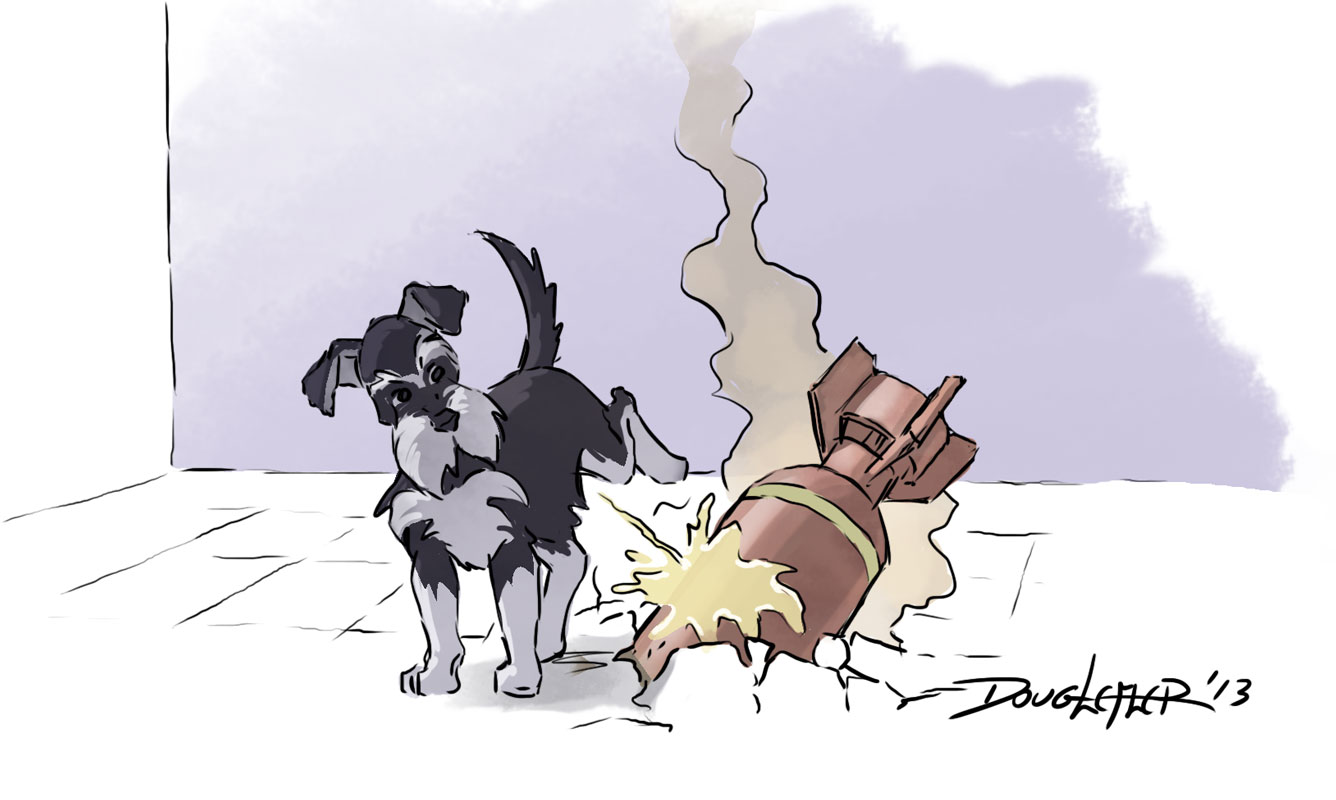 Posted on November 18, 2013 by Doug Lefler | Category(s):
News
In 1941 a Great Dane named Juliana was awarded the Blue Cross Medal for saving her owner's life during an air raid by the Luftwaffe. Allegedly she accomplished this heroic act by urinating on an incendiary device that came through the roof. The bomb was defused and the day was saved. It was the first of two such medals she would receive before the end of WWII.
Hearing this story I couldn't help wondering if Ziggy would do the same for us.