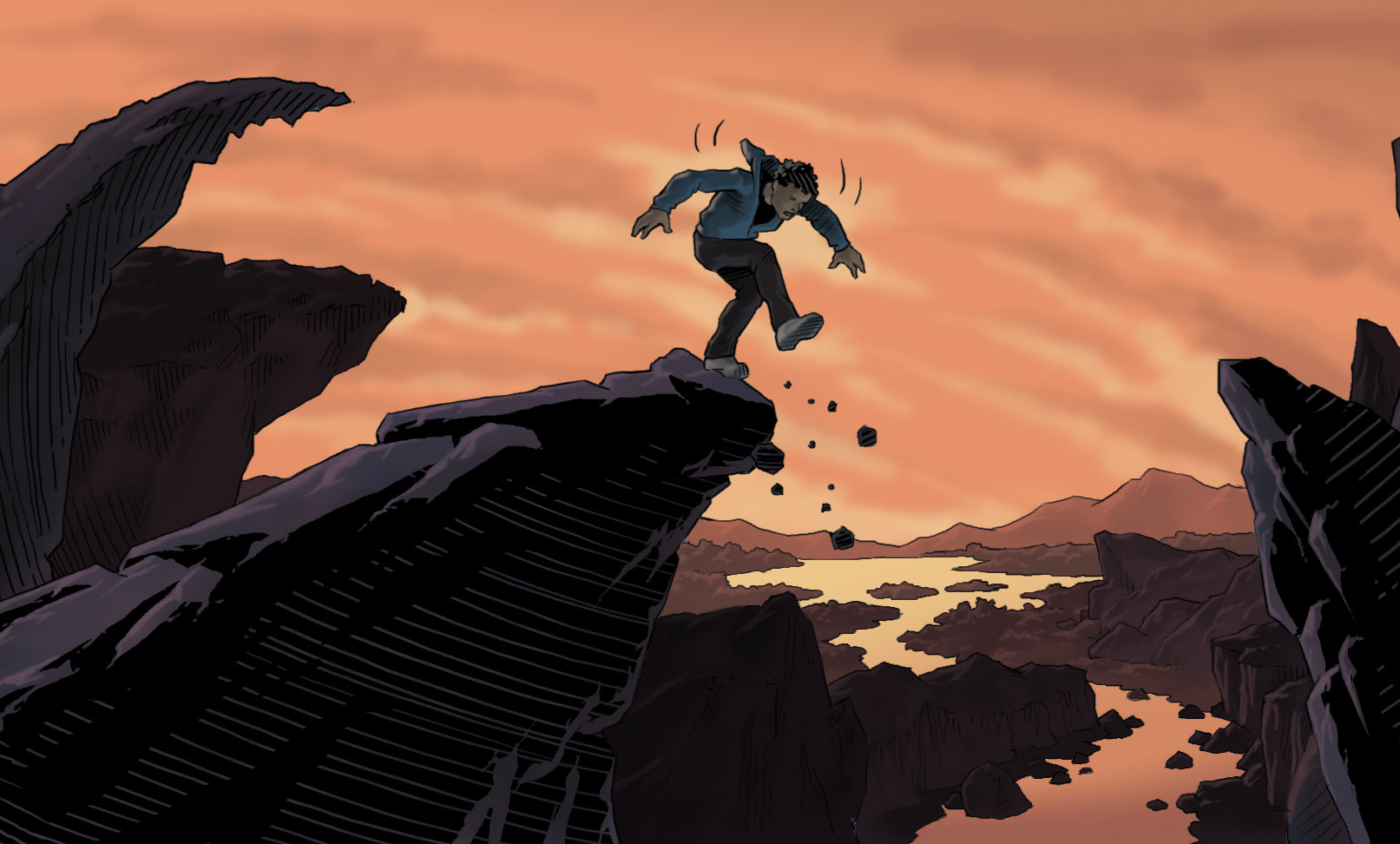 Posted on August 5, 2013 by Doug Lefler | Category(s):
News
The second chapter of "The Curious Saga of No-One" has been released on the Scrollon app. Some may remember an earlier version of this story, but few people have seen the first incarnation of No-One. It started many years ago as a traditional comic book that I drew between directing jobs (people who pursue directing careers find themselves with a lot of down time).
In those days I didn't know the correct conventions for lettering comics or have the proper fonts.
After finishing Seven Extraordinary Things I revisited this story, and adapted it for presentation as a webcomic.
And than came the idea for Scrollon.
A preview of this story in Scrollon is currently available at www.scrollon.com.