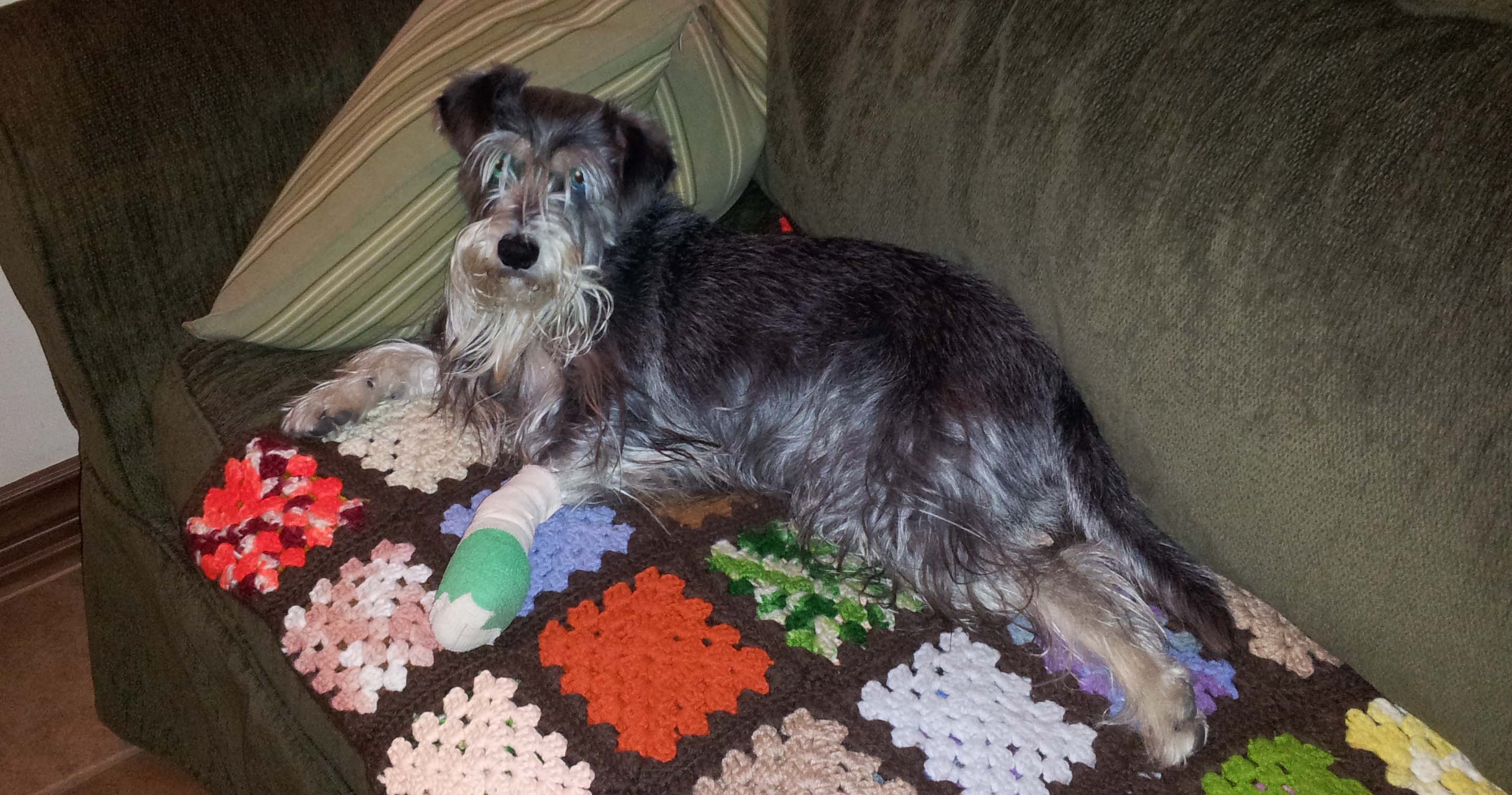 Posted on February 27, 2012 by Doug Lefler | Category(s):
News
For those of you who think fighting Zombies is all fun and games, for those of you who think Ziggy is a creation of my imagination, for those of you who have no idea what I'm writing about, I offer the following picture.
This is Ziggy; our Zombie-hunting Miniature Schnauzer whose exploits I have written about (Nocturnal Patrol), and occasionally illustrated (Nocturnal Battle). He has split a nail on left front paw. Although I didn't see it happen, I'm convinced this occurred during one of his late night battles with the undead. Never fear, the vet says he will be back in action by the end of the week. However residents of West Toluca Lake who have grown complacent knowing Ziggy was protecting them for the forces of darkness, are now advised to keep their doors locked at night.