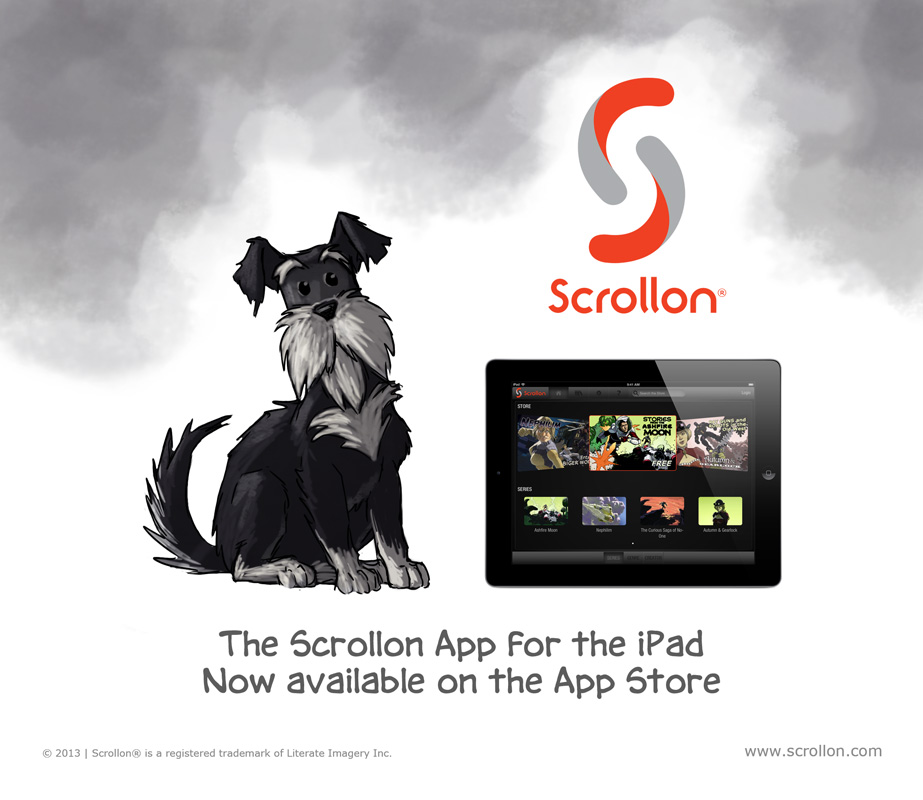 Posted on June 3, 2013 by Doug Lefler | Category(s):
News
The Scrollon App for the iPad is now available on the App Store.
Scrollon® is storytelling without borders or pages, presented as a seemingly unending image which is advanced by scrolling with your finger or tapping the screen. The app allows you to sample Scrollon for free, and experience what it is like to not only read stories, but travel through them.
It's taken three years to develop the app, and the visual grammar necessary to make Scrollon work. But the idea goes back further than that. I played with drawing a story on a roll of paper when I was still in art school (a very long time ago). And the inspiration came from a ancient Chinese scroll painting, which predated the printing press, so in fact it has taken many centuries for this idea to reach the iPad.
Download the Scrollon App from the App Store.