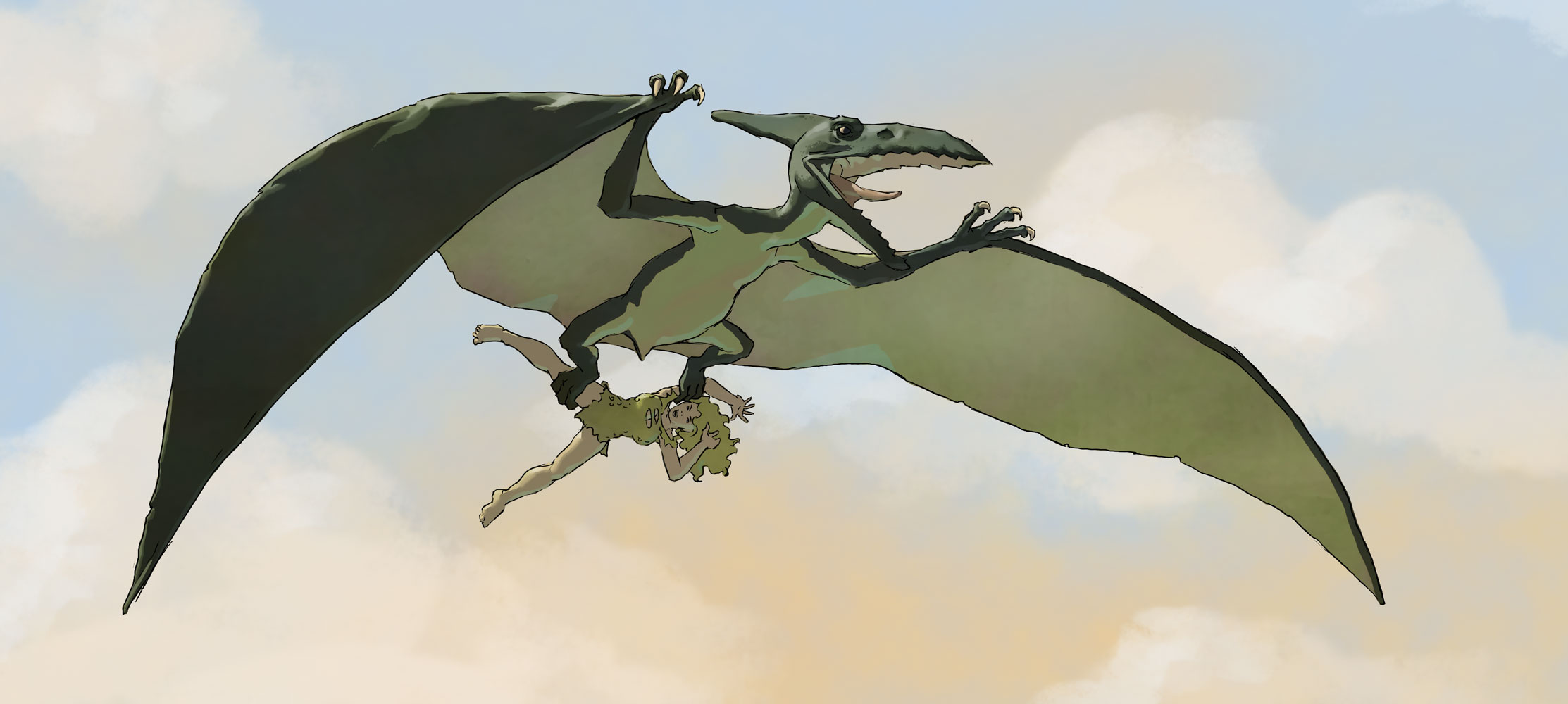 Posted on March 24, 2015 by Doug Lefler | Category(s):
News
In my early efforts at filmmaking I starred in my own projects. This was done out of necessity as I was the only person I knew would show up every day. When I got into High School and gathered a more reliable group of friends (many of whom were in theater) my respect for the craft of acting compelled me to step behind the camera, where I have remained ever since. One of my 8mm epics was titled "Forsaken Island" and in it I get snatched by a stop motion Pterodactyl and carried away.
I tell you this so you know I'm not making the young woman in the above illustration (from an upcoming chapter of my Heart of the Hollow World series) go through anything I haven't tried myself.